Official Cemetech Fuel Transfer Engineer

(Posts: 2193)
I'm making a Deer Hunter game in TI-BASIC, but I'm really bad at drawing. The game is playable at the moment, but not near completetion. If anyone would be willing to redraw these for me, I'd really appreciate it, and I'd put you in the credits of my game.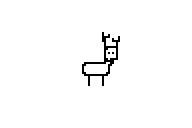 This is supposed to be a deer standing broadside. I use it as a plot sprite, but you can just save it as a pic if you're willing to draw it.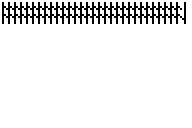 The border across the top should be trees. I just used the letter 'N' to make it.
And yeah, you can laugh at my drawing all you want. Those pics were never meant to be in the game. Just for testing.