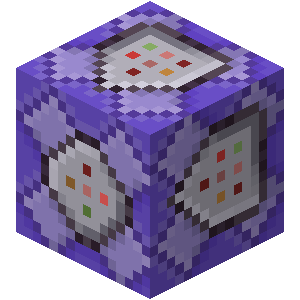 Expert

(Posts: 725)
1.13 Server Reset Suggestions
I'm not sure whether it has been officially announced that the server will be resetting for 1.13. I was told to post suggestions on the forums so I made a topic for it.
There is also
this topic
which I did not want to necropost on.
Anyways, my first suggestion is that the server spawn not be integrated into the survival world, and instead is a separate world which has a portal to the survival world. The world spawn point has special significance with redstone contraptions such as iron farms, permaloaders, and end based item transportation, which are made impossible when the world spawn point is encased in a no-build area. Additionally, I feel that a centralized area for building and such would have a positive effect on community interaction.
Also, I don't think that Towny is necessary for our playstyle. It seems to have caused a few issues on the current server iteration, and it is mostly an annoyance for anyone but the town owner. It does give a few benefits (town protection, disabled mob spawning, and teleportation), but town protection isn't relevant with our rules, mob spawning can be stopped with lighting or a mob switch, and teleportation can be replaced with trains or /home.
I would also like for the rule against AFKing to be removed if TPS issues are resolved with the reset. You can see my arguments for why
elsewhere
, but it basically boils down to allowing players to put in a lot of effort designing something automatic and then AFKing, as an alternative to putting in a lot of effort doing something repetitive.
One more suggestion is that minecarts be buffed. Currently trains are barely faster than running speed, which is totally inaccurate. There is a
plugin
that makes minecarts more like trains. I haven't tried it out, but it might be interesting.