Official Cemetech Fruit Manager

(Posts: 1268)
Cemetech Projects of the Year 2018 Results
As I'm sure you know, 2018 is long over, and so the
poll for the Projects of the Year 2018
has also finished! We know it's been a while, but we are finally here to share the results!
5th Place
goes to:
4th Place
goes to 3 different authors:
_iPhoenix_, who created The Button! This is a king-of-the-hill style browser game where you compete for ownership of the button.

Xeda112358, who created Grammer 2! It is a new programming language for the monochrome calculator, which offers you more control over the calculator and has many features.

commandblockguy, who created Mahjong CE! For anyone who played the original computer game, this is a fun recreation of it where you must strategically find and match tiles together on a 3d stack.

3rd Place
goes to:
2nd Place
goes to MateoConLechuga, who has tackled the problem of
TI84+ CE USB interfacing
! This is an incredibly useful library that allows C and Assembly programs to interface with devices and flash drives over USB!
We are proud of all the projects and their authors that competed in the poll, and although they were all quite outstanding, it seems one of the projects blew everything else out of the water. So without further ado,
1st Place
, our grand prize winner for the Project of the Year 2018, is
TI-Boy CE
by calc84maniac! This project garnered an entire 17 votes, making up 54% of the total votes in the poll, while the rest of the votes were pretty spread out. We are super proud of calc84maniac, as he has finished this remarkable Gameboy emulator for the CE. TI-Boy can run many different Gameboy games right on your TI-84+ CE, which is really impressive. Go and take a look, if you haven't already!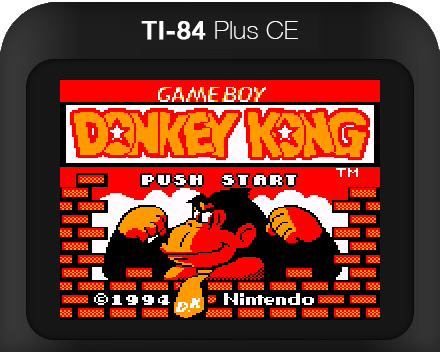 Congratulations to everyone who competed this year!