Administrator Emeritus

(Posts: 3811)
I've been working on a Lights Out game for the 84+CSE. I spent some time last night and some today, and this is what I have so far: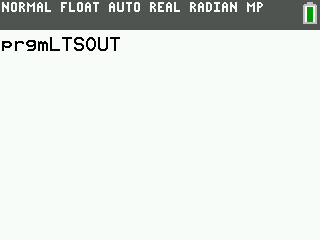 It's a little slower on the calc, but the keys are more responsive than they appear in the screen shot. The player will be able to set their own difficulty and be able to pick their colors (though it took me a long time to come up with these colors and I like them). Score will be some function of moves, time, and difficulty. Suggestions for a formula are welcome.
You can notice on the screen shots that I'm drawing the boxes using a line thickness of 2. However, this leaves a pixel at the bottom off, which you can see when it's drawing. So I then have to draw a line for the bottom of the square. Very strange, but it works.
Let me know what you think!