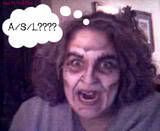 Cemetech Civility Maintenance SuperMod

(Posts: 2574)
So, I'm so sick of you lot ignoring me and talking down to me like I'm some sort of idiot. I'm leaving Cemetech forever, and nothing you say can stop me!

But first, I need to address a few things.

Kerm: You're insufferable, and red is a horrible color for a website. And why the hell is there a calculator emoticon? How the hell does that fit into a website, hmm? Seriously man.

ComicMan: What the hell is with that hair, dude? The 80s ended like 20 years ago, ok?

Kllr: Ok, you're not so bad. Wanna join my WoW guild?

Nikky: fap fap fap.

TIFreak: You're quite possibly the biggest jerk I've ever met. If it wasn't for you, Hitler might have never existed. Seriously, you're that bad. Stop being so mean to the noobs man!

Ultimate Dev'r: How the hell are you not dead already?

TheStorm: lrn 2 spll, kthxbai

Elfprince: Wait, I was wrong about TIFreak... YOU'RE the biggest jerk. Why you're an admin, I'm not sure, but you need to stop banning people for asking basic questions, it's unprofessional.

Swivel: Get a haircut, dreadlocks are SO 1960s.

Keith: Good luck with omnimaga man, great stuff right there!

xlibman: I want you off my hosting plan by next week, or I'm deleting ur filez.

That will be all, see you all never.