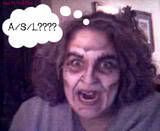 Cemetech Civility Maintenance SuperMod

(Posts: 2574)
[Fake News] CalcHaven Edition TI-Connect
from Calc Haven:
Quote:
Texas Instruments Reveals newest product.
In a special online meeting Saturday, August 20, 2005, three Calc Haven Admins (specifically, Jc, Alex10819, and XX) were present to discuss something very special with the marketing department at Texas Instruments. It turns out that they found Calc Haven a while back, and decided that almost every member was "worthy of a neat surprise". So they unleashed their programmers to creat something new. The "Calc Haven TI-Connect Special Editon" is a newer version of TI-Connect, with somewhat improved functionality, and it features Happy Calc in several locations (including the main splash screen). While this special edition has not been released to the public just yet, it should be released within a month or so. TI would like to stress that this version does have some interesting features, including a button on the main page that links you directly to
http://www.calchaven.org,
and improved USB connectivity.
Since i know you probably think this is a hoax, or perhaps some sort of fake news, I have prepared a short (20 second) video of the Pre-Beta release, which still has some fine tuning to be done. (Namely, the Calc Haven link button is rather ugly)... you can find this video at:
http://www.alex10819.com/calchaven3.wmv
I hope you will all remember to download your copy when it is released, since this will be a limited time only event!