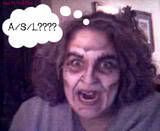 Cemetech Civility Maintenance SuperMod

(Posts: 2574)
So, my /home/ disk just fried on Saturday evening.

I've used SystemRescueCD to scan the drive with MHDD, and I'm getting tons of UNC and IDNF errors, but 90+% of the drive still seems to be ok... Does anyone know how I can at least attempt to copy the data off? OSes can't read the disk, so it would have to be something pretty low-level, like MHDD.