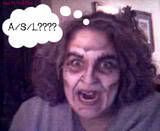 Cemetech Civility Maintenance SuperMod

(Posts: 2574)
There's something I need to say, and I would appreciate it very much if you would listen very carefully, and take note of it. These forums are some of the best I go to... but lately, I haven't felt the urge to post... Not because the topics aren't interesting, but because of the constant conflict. Certain members around here have inflated their egos to the point where they can no longer be contained, and must flail at other members.

I see it all the time... the senior members attacking the newer members. Heck, I'm guilty of it to an extent... but there comes a point where one simply has to say "Enough," and stand up what he or she thinks is right. In this case, I believe we need to do something about this. I know personalities clash, but this forum just looks more and more hostile with every day that passes... When threads are being started, and the first post instigates a flame war, that's just ridiculous. It's to the point where even the mods around here can't stop it. And that really, really irritates me.

So I ask you, is this what you want these forums to become? A flaming ground, a bitter warzone, a shadow of MaxCoderz?

Seriously, think about it... I'm not naming names, but anyone who visits these forums regularly knows exactly what I mean. Expressing your opinion is one thing, but doing it in a violent or angry manner is another.