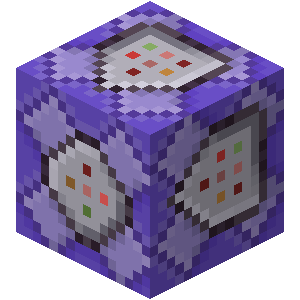 Minor Calculator Deity

(Posts: 1097)
I'm working on a Lua port for the CE: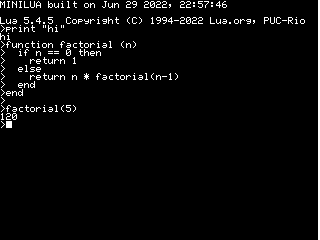 Right now it's just a REPL that uses the CE port of Nspire I/O for input and output, so it's not actually that useful. But I'd like to add CE-specific libraries to it in the future, and also allow you to run stored programs.
There are a few possible ways of doing that - one would be to specify that a program variable is a Lua program, potentially by putting
?LUA
at the top. Then, a hook could detect that and launch the Lua interpreter instead. This wouldn't require a lot of work, but would require me to make a copy of the program that's detokenized, which might take up a lot of memory. It would also require you to run the app at least once to install hooks before any Lua program could be run.
The other option would be to build an editor into the app and store Lua programs in ASCII in appvars. This would require a lot more work (and I'd be more likely to give up on the project before finishing it), but it would allow me to reuse features between the REPL and the editor, give me more customization, and probably be more convenient to write code in. But it would also necessitate some sort of computer-side conversion program, rather than allowing you to use TI-Connect to edit and send programs. It would also require some alternative method to be able to run a program from TI-BASIC.
If you have any thoughts on which you'd prefer, please leave a reply.
Because Lua is very large (over 255 kilobytes), I'm compiling it into an app instead of a program. I have code to generate an unsigned 8ek at the moment, but no way of sending it to a physical calculator. As a result, there's no beta download as of now.