Newbie

(Posts: 9)
C(E)P/M - CP/M emulator for the CE!
Last edited by Spaceboy10- on 27 Apr 2022 08:22:08 pm; edited 2 times in total
C(E)P/M is a (work in progress) CP/M emulator for the TI-84+ CE and TI-83 Premium CE. It aims to be %100 binary compatible with Digital Research CP/M.
Mockups
(sorry about the big pictures, I don't currently have time to resize them)
Blinking cursor prompt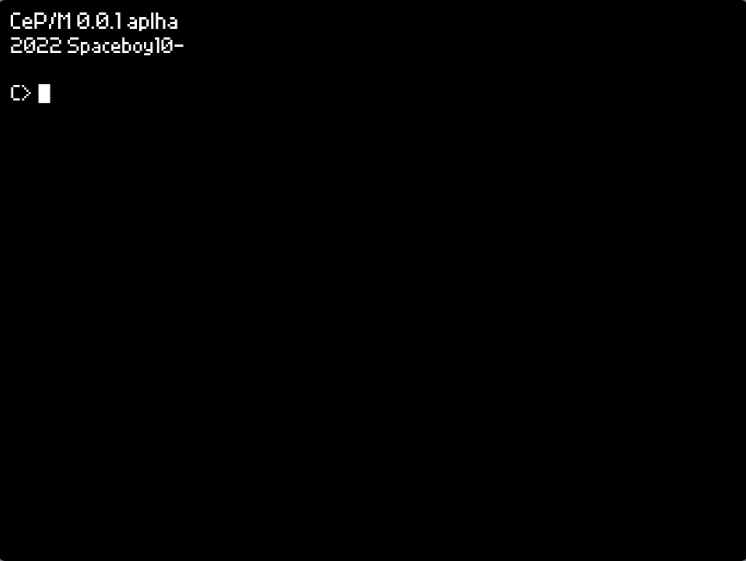 Directory of files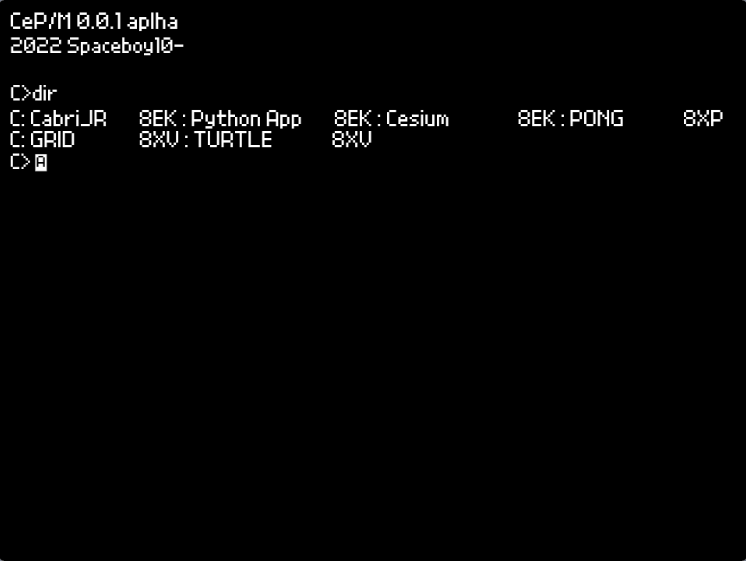 Playing a game
That's all for now, more info coming soon!