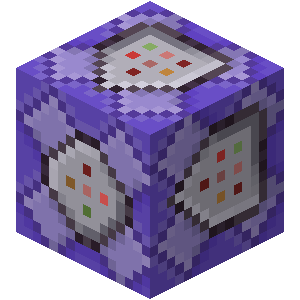 Expert

(Posts: 607)
Snap! CE (A Scratch clone)
So, recently I've been working on a Scratch clone for the CE. Right now I only have basic block rendering done: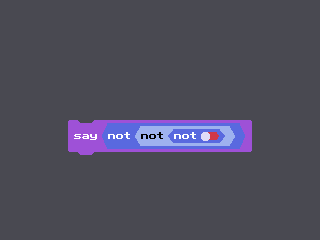 yes, I am aware that that's slightly off center. I'll fix that as soon as I finish this post
I'm actually basing the language itself off
UC Berkeley's Snap! programming language
, which supports all of Scratch's features but also includes advanced functionality such as first class lists.
Right now I have the block format worked out, and can render blocks, predicates (Boolean blocks), block text, string literals, and Boolean literals. I still need to implement rendering for hat ("on") blocks, reporters (round blocks), custom block definitions, Snap's rings, C blocks, argument lists, float literals, and variables.
As for speed, this example with 15 levels of nesting runs at 20FPS:
Of course, none of these blocks actually do anything yet - I still need to implement actual functionality, as well as the editor.