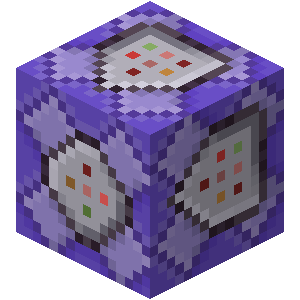 Minor Calculator Deity

(Posts: 1087)
Building a Digital Clock on a Breadboard
So, recently I have been watching some Ben Eater videos and have been inspired to try my hand at my own breadboard project. I decided that a digital clock should be simple enough. As you can probably tell I have very little previous experience with electrical stuff, so this is a bit of a learning experience for me. I won't be using a microprocessor for this project, and will be implementing most of the clock stuff in hardware, with an EEPROM being used for digit patterns.
So, this is the objectively terrible, mostly unlabelled schematic I came up with:
The rectangular things are 4-bit counters, and the long one in the bottom is an EEPROM.
I came up with the following parts list:
https://pastebin.com/raw/Hjz86fhp
There's not really a reason for any component on there over another, I was just looking for stuff that would fit on my breadboard. I'm somewhat regretting my choice of buttons. I probably should have consulted you guys before actually ordering anything, but whatever.
This project gave me an excuse to clean off my desk. By clean, I mean move everything on it to the shelves a few feet to the left:
Here's the giant mass of packaging materials I was presented with after opening the shipment (scissors not included):
These are the breadboards I'm using:
These GS-830's are apparently higher quality, which probably doesn't matter much for this project, but I might end up reusing them for something else later.
In this image we see, from top to bottom:
4 bit binary counters
Dual 2-4 demux
An EEPROM
Quad 2-input AND
Quad 2-input OR
Dual 4-input AND
Dual JK latch
Quad 2-1 multiplexer
7-seg display
Buttons
Finally, we have a 32,768 Hz oscillator, which is incredibly tiny:
That paper is college ruled, for a sense of scale. I have absolutely no idea how I'm going to avoid breaking or melting that.
Not pictured are some LEDs, resistors, and jumper cables, which I had lying around from previous projects. I also bought a SMD to DIM adapter, so that I can use the oscillator on the breadboard, and a 6-channel inverter, since it's probable that at least something is going to require it at some point.
I'll explain what each of these components do and how they are used in later updates when I actually start assembling the clock. In the meantime, if I'm making any obvious mistakes, please let me know before I fry something or am forced to place another order and wait a few days.
Also, does anyone know how to shrink images in posts? The size of the images makes it somewhat hard to read this post.
Edit by admin: you can append a "s", "m" or "l" at the end of your image name (i.e. https://i.imgur.com/4wrPRHA.jpg -> https://i.imgur.com/4wrPRHA

m

.jpg) to display smaller images.