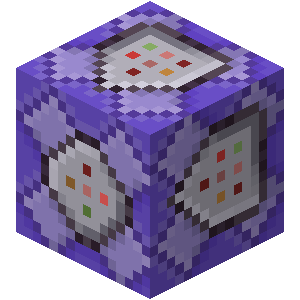 Expert

(Posts: 711)
1.1, 1.2, 1.3, and 1.4 should be doable.
1.1: Towny has an option to regenerate explosion damage, although the speed might be too fast for what you need.
1.3: You could have almost ready to explode TNT summon an invincible invisible armor stand, then after it explodes, have the armor stand /setblock and then kill itself.
1.4: You can /summon Item entities with different amounts. Also, you could use /replaceitem to directly change hopper contents.
2.1: That would be difficult to do and probably wouldn't be too accurate without a sample size large enough to cause major lag on the server.
3.1: Remember, the Overworld void is blue until you are in it. You could use end portals or gateways, but those are very laggy.
3.3: I have built something similar and can explain how to set it up. Also, we could do two passes, one that loses, say, torches, and places the anchor block, then another that places the torches correctly.