Official Cemetech Cat Manager

(Posts: 1762)
New TI-84 plus CE color, OS 5.4 and TI-83 PCE Edition Python
Last edited by mr womp womp on 13 Aug 2019 11:53:21 pm; edited 6 times in total
I guess I'll be the anchorman for today
First off, TI didn't announce anything but they started selling
teal TI-84 plus CEs
... The official name is "Tangent Teal", but the packaging reads "Matte Teal". Thought I should let everyone know
The packaging is similar to the new TI-83 PCEEP, which is noteworthy because it might indicate that it got a similar refresh. Fingers crossed!
They also released OS 5.4 on June 27th. I don't want to update for obvious reasons, but on their website, they state that it includes the "latest functionality"
Quote:
Graphing piecewise functions in a familiar form
TI-Basic editor improvements including cut/copy/paste and syntax improvements
OS/APPS/Images Bundle file — one file to update everything
Preset TI-SmartView™ CE emulator with different settings for your algebra, geometry and calculus classes
Rover Support

But some of those were already available in previous versions, so we'll have to wait until someone bothers to take a close look to know what actually changed.

One last big thing, the new TI-83 Premium CE Édition Python will be released officially today, and Critor from tiplanet has gotten his hands on one and written up a review. Nobody likes cross posting, so I encourage you to go read his comprehensive article that outlines what has changed (spoiler, everything!)
Link
They basically made a TI-83 Francium-X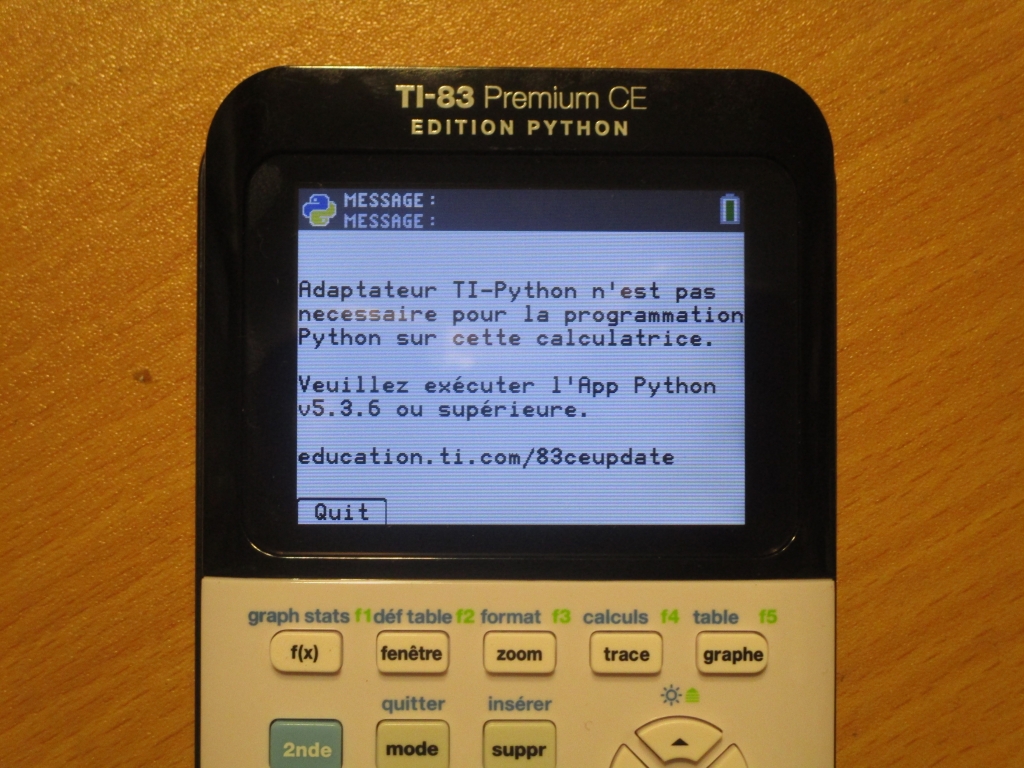 Photo stolen from Critor.