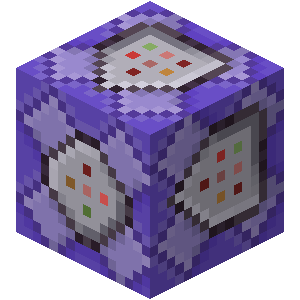 Expert

(Posts: 611)
Should AFKing be allowed?
Brief note added after typing the below post out:
For those unaware, AFKing is the process of leaving the game running while Away From Keyboard while a process like mob spawning or a farm runs in the background. If used in conjunction with a well designed farm, it can replace grinding by automatically collecting resources during the night.

(Sorry for the wall of text)
I have always been against the server rule against AFKing. I have tried to explain my reasoning about it in game before but the chat format proved limiting. Recently, I have been keeping up with the technical Minecraft community, talking in the Discords for servers like Scicraft. One thing that I noticed about many of the contraptions shown off in these communities is that most require a player to hold down one or more buttons while AFK to perform functions like placing or breaking blocks, or just to stand in one optimal space that allows mobs to spawn and despawn. This isn't totally necessary in some cases, especially for farms for minor items like shrubs or mushroom blocks you won't need to farm overnight, but most farms either stop working entirely or take an extreme performance hit without the player being in a specific position at all times the farm is running. There are many other reasons to remove the restriction. Here are a few that I thought affected our players the most.

AFKing can be used to remove the grind from certain parts of the game, freeing more time to do something enjoyable. The reason that I was given when I asked about AFKing being disallowed is that the staff want "players to actually play" rather than spending all of their time getting more items automatically. However, allowing players to gather resources automatically can free up more time from player's schedules to actually play the game rather than spend many hours collecting materials for a large projects. For example, a player might enjoy building large, complex mansions that require a large amount of materials like wood which cannot be farmed without player interaction as is the case with items like sugarcane or pumpkins, but dislike mining and cutting down trees. If a build requires a double chest of logs, which isn't too unreasonable for a large project, under the current rules the player would be required to spend hours and hours chopping down trees just to be able to do something enjoyable to them like building a mansion. However, if AFKing was allowed, the player could build a fully automatic tree farm in forty minutes, then leave the computer on overnight to collect all the resources for the build, then come back in the morning and start doing what they enjoy right away. If this player only has a certain amount of time they are able to play each week, they would not spend any less time playing the game than if they were required to grind for hours to make progress, and what time they do have to play the game would be made more pleasant because they are doing what they enjoy while playing. In fact, many players might even play more because their time on the server is more enjoyable.

Designing and building AFK machines can also provide a new mechanic to challenge technical players who like to design things with redstone. AFK players are the only things in the game that can automatically place and harvest blocks like trees, chorus fruit, decorative blocks, vines/bushes and other things that require shears or silk touch, and lava (to make a movable cobblestone generator) using something heavy and a mouse. This lets technical players design redstone that use players to directly interact with the world, which opens a realm of possibilities for unique contraptions.
AFK contraptions also allow for a large number of building projects that would normally be infeasible to complete. One example would be a project that I wanted to do which involved covering all of the lava in the nether with orange glass so people would be less likely to die while in the nether. Normally this requires holding shift and walking backwards slowly with glass in your hand until you hit a wall. However, I could design a flying machine that moved me back and forth allowing me to place glass over the lava lakes in the entire nether. This is probably faster than the original method and requires absolutely no human interaction if the angle is correct. With the rules the way they are now, I could build this machine and hold down right click myself for several hours, but not perform the functional equivalent by putting a book on my mouse and walking away for a bit.

In conclusion, I think it would be beneficial to the gameplay of all members of the server to allow AFKing. Due to resource concerns it might be wise to limit this to only during the night when not as many players are online. An alternative solution for lag might be to add redstone components using plugins that can detect the number of non-AFKing players and kick the AFK player who placed the block to shut down farms and save server resources. I am interested to see what everyone else thinks about this suggestion; please feel free to share your thoughts.

TLDR: I think that allowing players to AFK would give them the opportunity to eliminate some of the grind of the game and spend more time actually playing.