Developers, developers, developers

(Posts: 2367)
[Contest #9] [Prizm] Lift
Last edited by AHelper on 10 Nov 2014 02:30:10 pm; edited 3 times in total
Lift is a port/clone of the Taito game Elevator Action Returns.
Original
Being a fan of the game myself, I originally wanted to make this game a long time ago, but never did anything about it. Fast forward to the Prizm, I wanted to make a game that used the color screen nicely.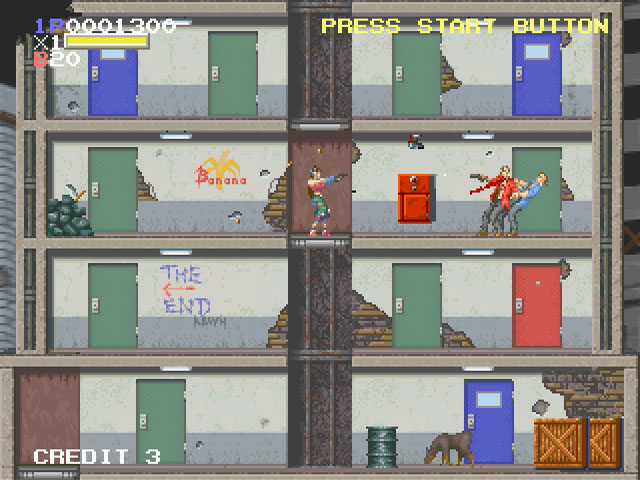 Original
Progress on the game is hindered by a lack of sprites for characters. I do have a wacom tablet still available to do spriting which is great. All artwork follows the same style of the original game, however was drawn manually. I will post screenies of the maps and such as those are good to go for now. In-game isn't anything special yet while the particle system is being developed.
The entire addin is written in C++ and has been a base for uClibc++/STL testing, as well as gcc testing. I also have more prizm research put into the code, most just unused since they are just small tests.
.