Advanced Member

(Posts: 294)
Computer Engineering Questions
I know of this simple microarchitecture. (Okay okay, its really a robot-brain schematic, but it has all the gates laid out.) I wanna make my own simple CPU on perfboard to grasp the concepts of Computer Engineering.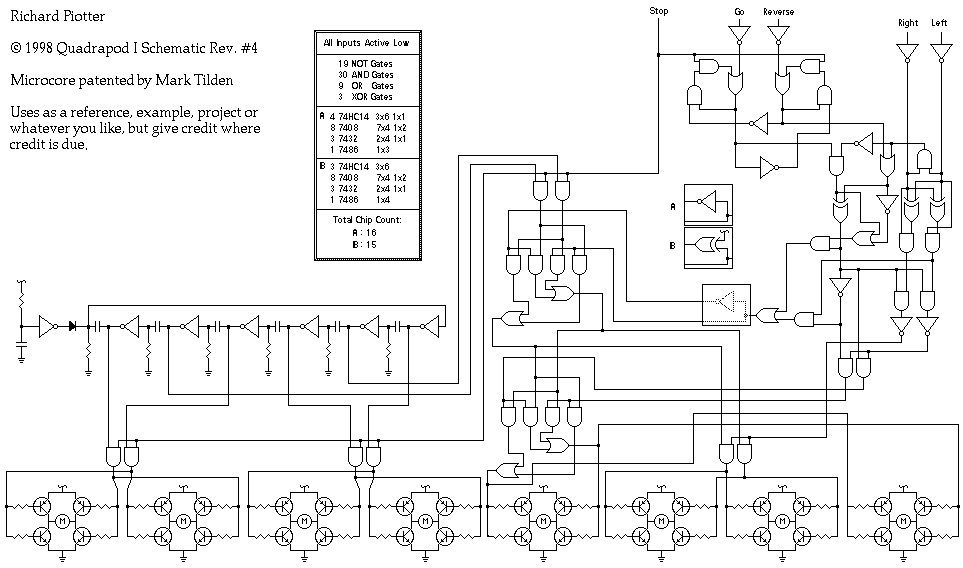 PLEASE excuse the size....
This thing was made by an old TI genius, like our Kerm. (Mayhap before Kerm...) Lots of cool stuff on his site.
Anyway, it lays out a simple brain. It has a few processes. A "Stop", "Go", "Reverse", "Right", and "Left". They are processed by these things called gates. So I want to know how to make these gates with base components. (i.e. transistors & diodes.) I know what these gates are, and how the work, and how to implement one in a design, but how do you make one from base components?