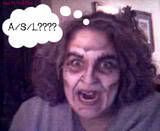 alex10819
Cemetech Civility Maintenance SuperMod
Joined 01 Apr 2005 | 2574 Posts
Location:
None.
Website:
http://www.alex10819.net
Occupation:
Student
Interests:
alex10819 has made 2,574 posts containing 72,205 words, averaging 0.504508 posts per day and 28 words per post. alex10819's posts are 0.955535% of Cemetech's forum posts.
Find all posts by alex10819
In the Cemetech file archives, alex10819 is ranked 0th busiest author with 0 files, garnering 0 downloads and achieving a position as the 0th most downloaded author.
File Archives